Welcome to Excellent GmbH in Solingen
Your specialist in the manufacture and sale of body care instruments in the field of manicure and pedicure
Excellent GmbH, based in Solingen, Germany, is a specialist in the manufacture of high-quality manicure and pedicure nippers, orthonyxie nippers, scissors, tweezers, knives and instruments made of stainless steel.
With the newly developed articles, you can turn your body care into an individual wellness programme. The extensive stainless steel manicure/pedicure range contains all the instruments you want for your daily body care.
You can also download our entire range of products as a catalog under the menu item Products, or use our contact form for special requests. Employees from our team will contact you immediately. To receive a price list of our products, please use our contact form or send us an email to info@excellent-solingen.de . As a wholesaler, we offer our customers OEM service. If desired, our customers can have their own logo etched into their instruments by us. Our customer base includes resellers, pharmacies, foot care schools as well as cosmetic schools or technical schools for podiatry.
Please note that we grant a 1-year manufacturer's guarantee + 1 free regrinding service within the guarantee period on all products. All items are made of stainless steel, 100% sterilizable and hypoallergenic. In our range we have all the pliers from Excellent GmbH from Solingen and can therefore assure you of a very good brand quality, which is already evident in the high-quality materials and ends with a professional control of each individual pliers.

If you are interested in one of our products or would like to find out more, please fill out the contact form and we will get back to you as soon as possible to process your request.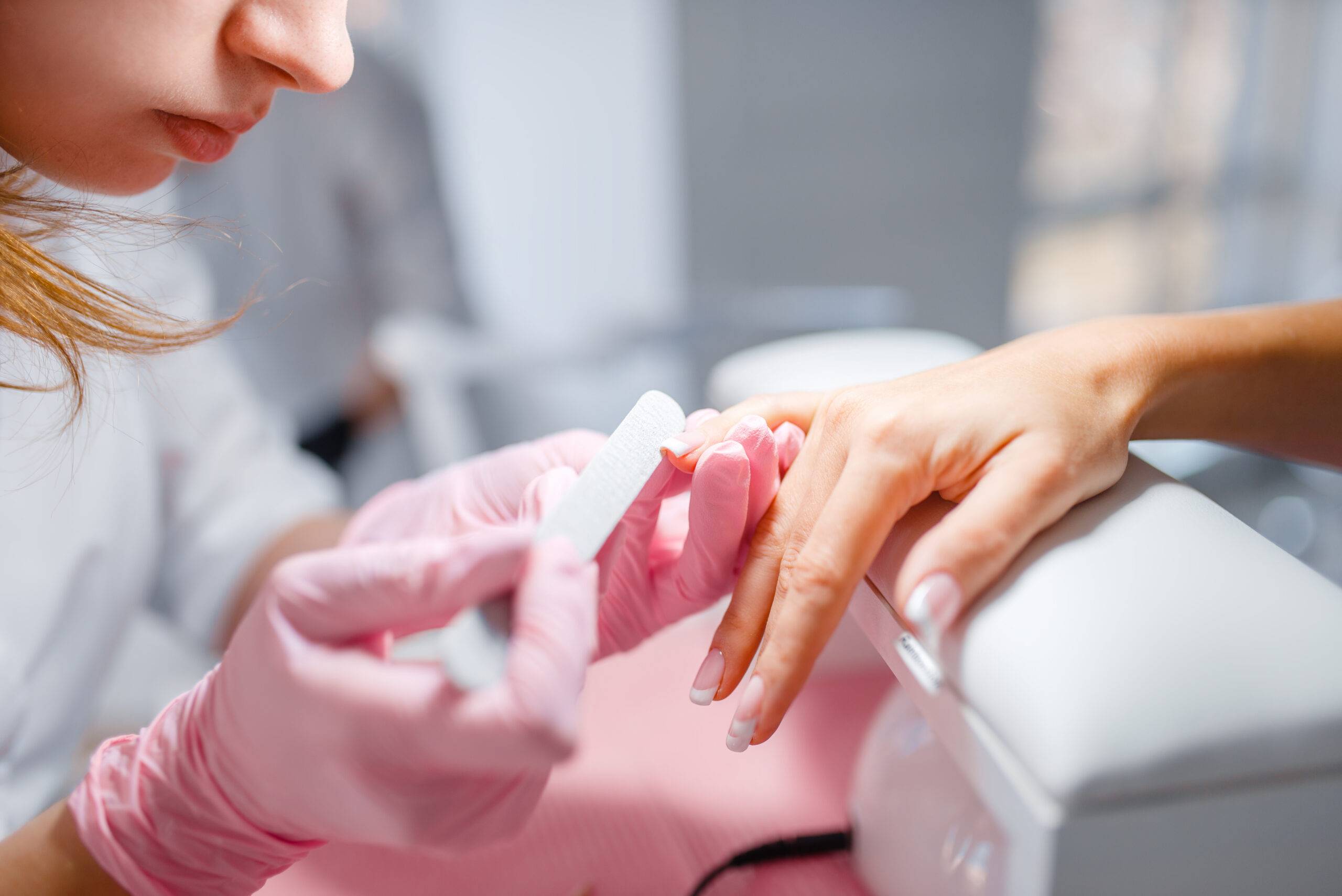 Manicure is the care and treatment of the hands. For hand care, we at Excellent GmbH offer you an extensive range of instruments. Among other things, this includes nail files for filing the fingernails as well as nail clippers for cutting the fingernails. We also have a large selection of nippers (nail nippers, corner nippers, cuticle nippers) with different sizes and cutting shapes. Our products are well suited for professional use, e.g. B. cosmetic studios as well as for private users at home.
The counterpart to manicure is foot care, which mainly deals with shortening the toenails and removing the calluses on the feet. For professional care of your feet, we at Excellent GmbH offer you not only high-quality nail nippers and nail clippers, but also a large selection of rasps and scissors especially for your feet.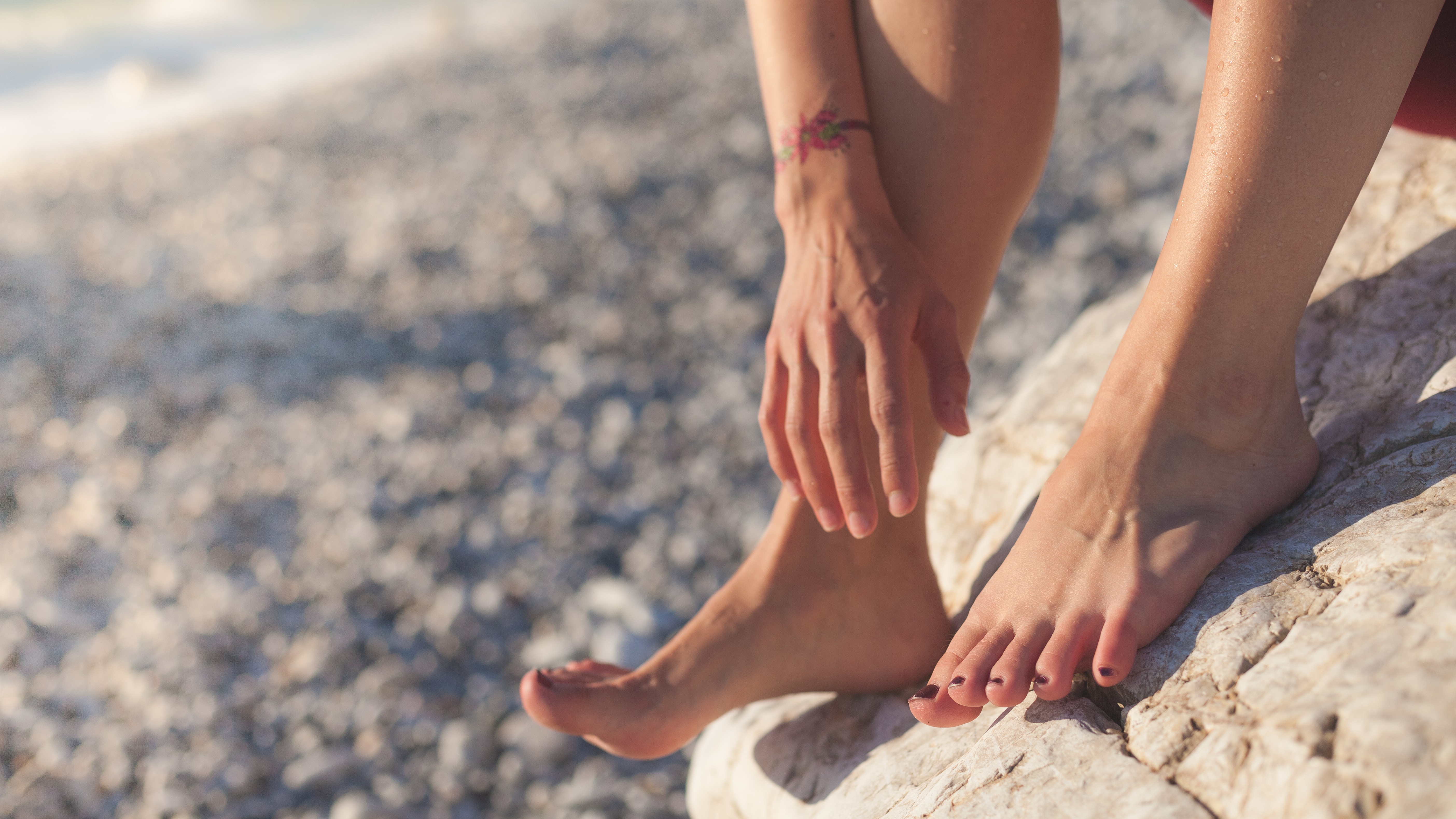 For manicures and pedicures, we offer nail nippers, corner nippers, cuticle nippers and nail clippers in our range. Different sizes and cutting head shapes of the pliers indicate the various possible uses in manicures or pedicures.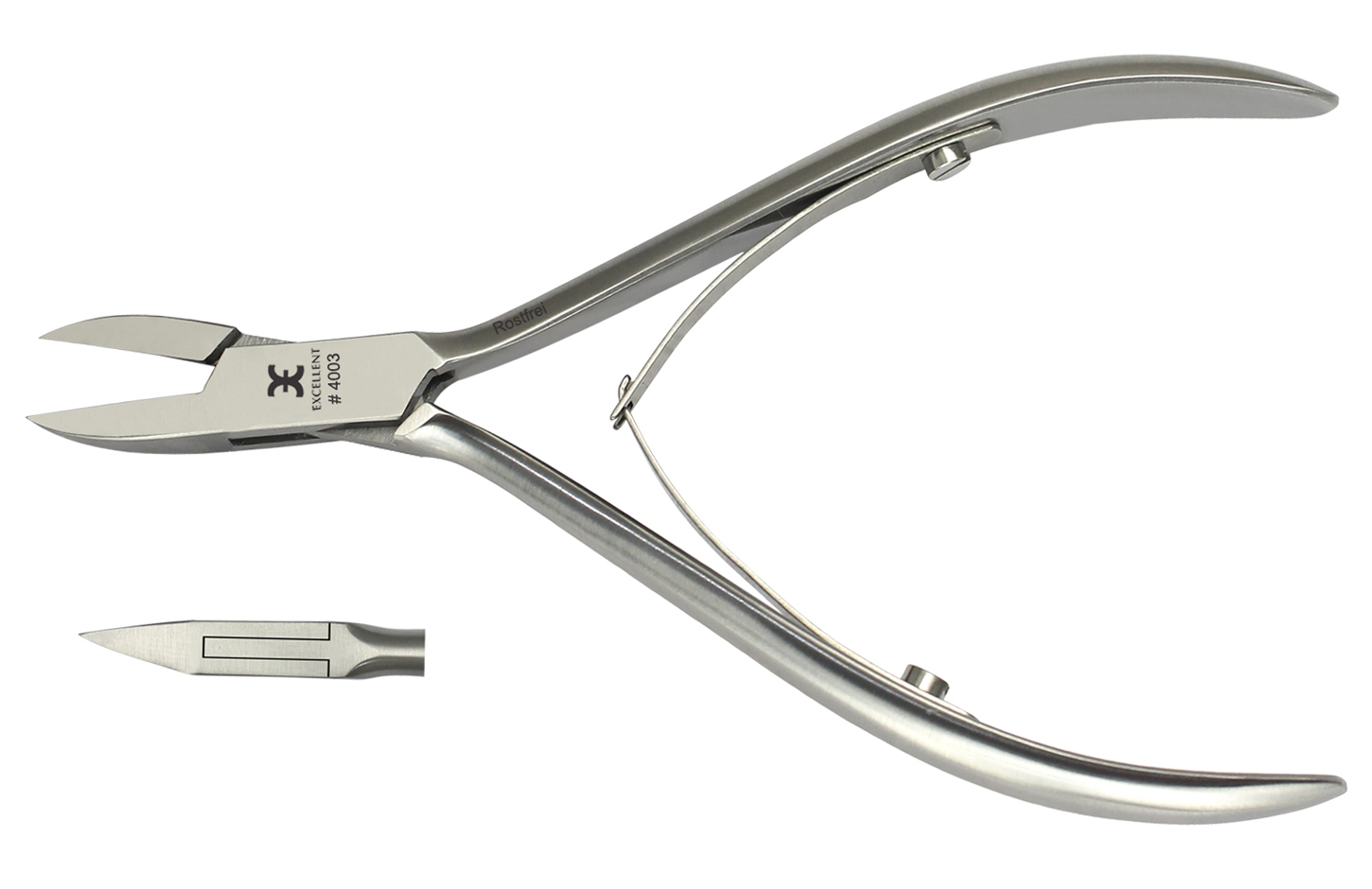 Cuticle nippers are used to remove excess skin from nails. Cuticle nippers are special pliers and particularly well suited for professional use in foot care. Nail nippers, corner nippers and skin nippers are available in different designs, each with different lengths and cutting edges. Among other things, you will find nail nippers with different springs such as buffer springs, double springs or folding springs.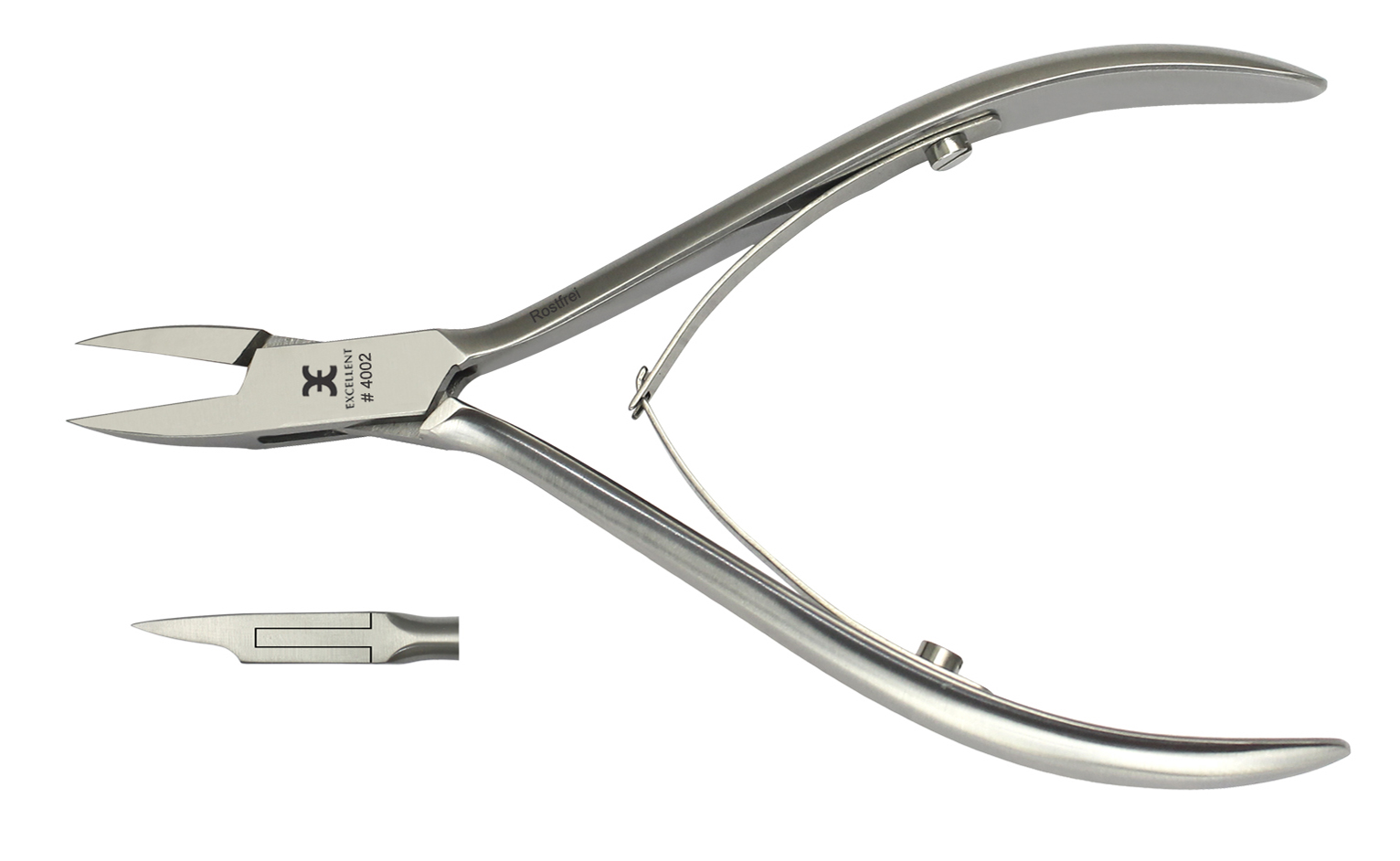 Corner pliers are particularly good for treating the corner nails. Corner pliers are special pliers and particularly well suited for professional use in foot care. In addition to pliers for manicures and pedicures, we also offer orthonyxie pliers, such as tweed pliers or side cutters. These pliers have specially shaped cutting edges, which are designed for the specific use.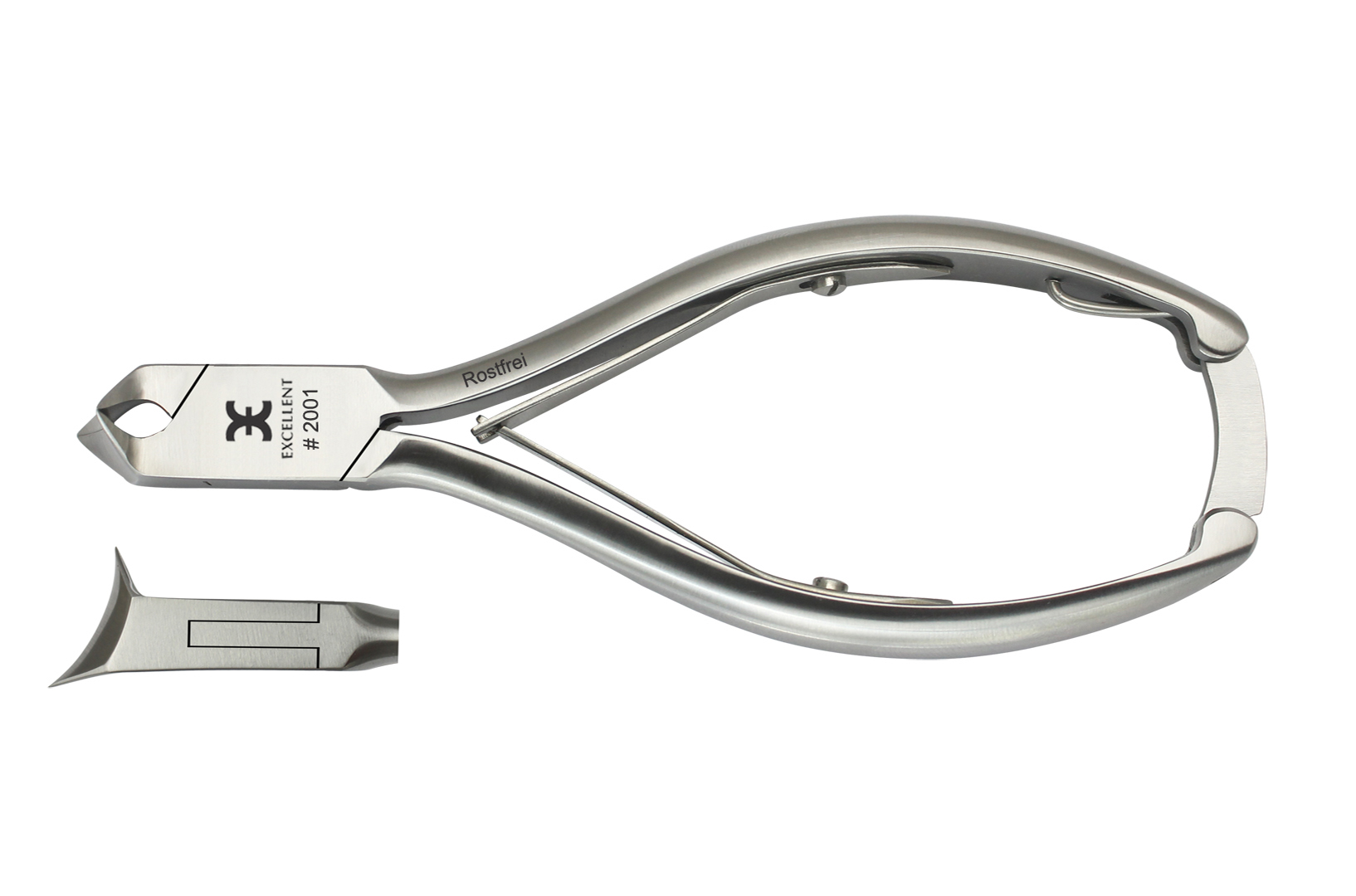 Nail nippers and nail clippers are particularly suitable for trimming and shaping nails. It is advisable to cut the nails after showering or bathing, as the nails are then soaked and can be cut particularly easily. Nail clippers are also often referred to as toenail clippers or head cutters and are often used by professional users in the field of foot care (podology). Excellent specializes in nail nippers in various designs (pointed, spire, curved, etc.) and types of use (diabetic nippers). Nail clippers are essential in the preventive, therapeutic and rehabilitative treatment of the foot.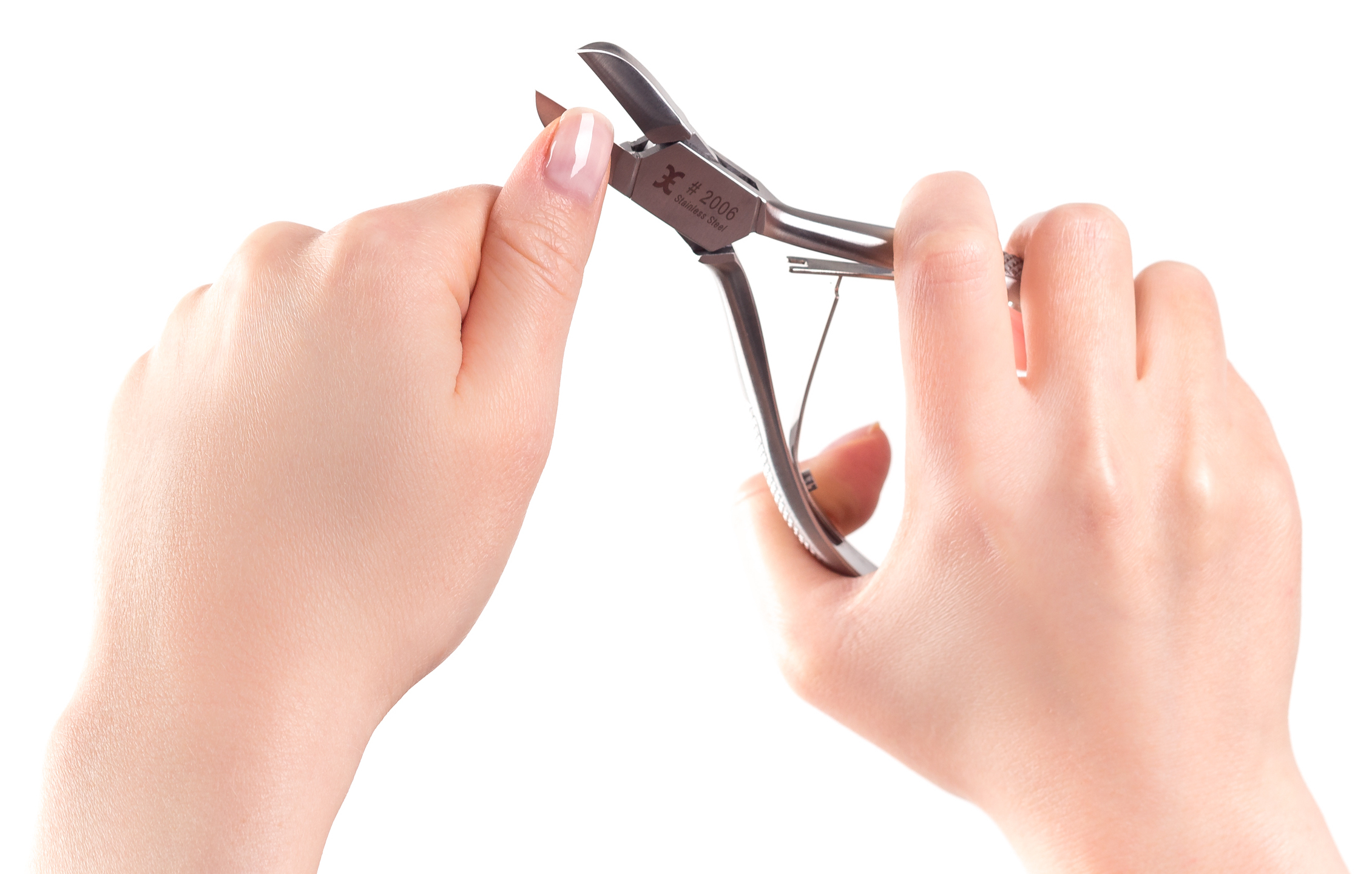 Nail clippers are used for cutting stubborn and thick fingernails and toenails. Excellent offers nail clippers with both straight and curved blades. A straight blade allows for a clean cut, while a curved blade cuts better shapes. Due to the leverage effect, even thicker nails can be cut without any problems. The robust workmanship enables a secure grip and minimizes the risk of injury.
Cuticle scissors are small, fine scissors with curved, thin or very pointed blades. Their job is to remove loosened cuticles and excess skin on the nail bed. Excellent offers a wide range of cuticle scissors with different tips and shapes.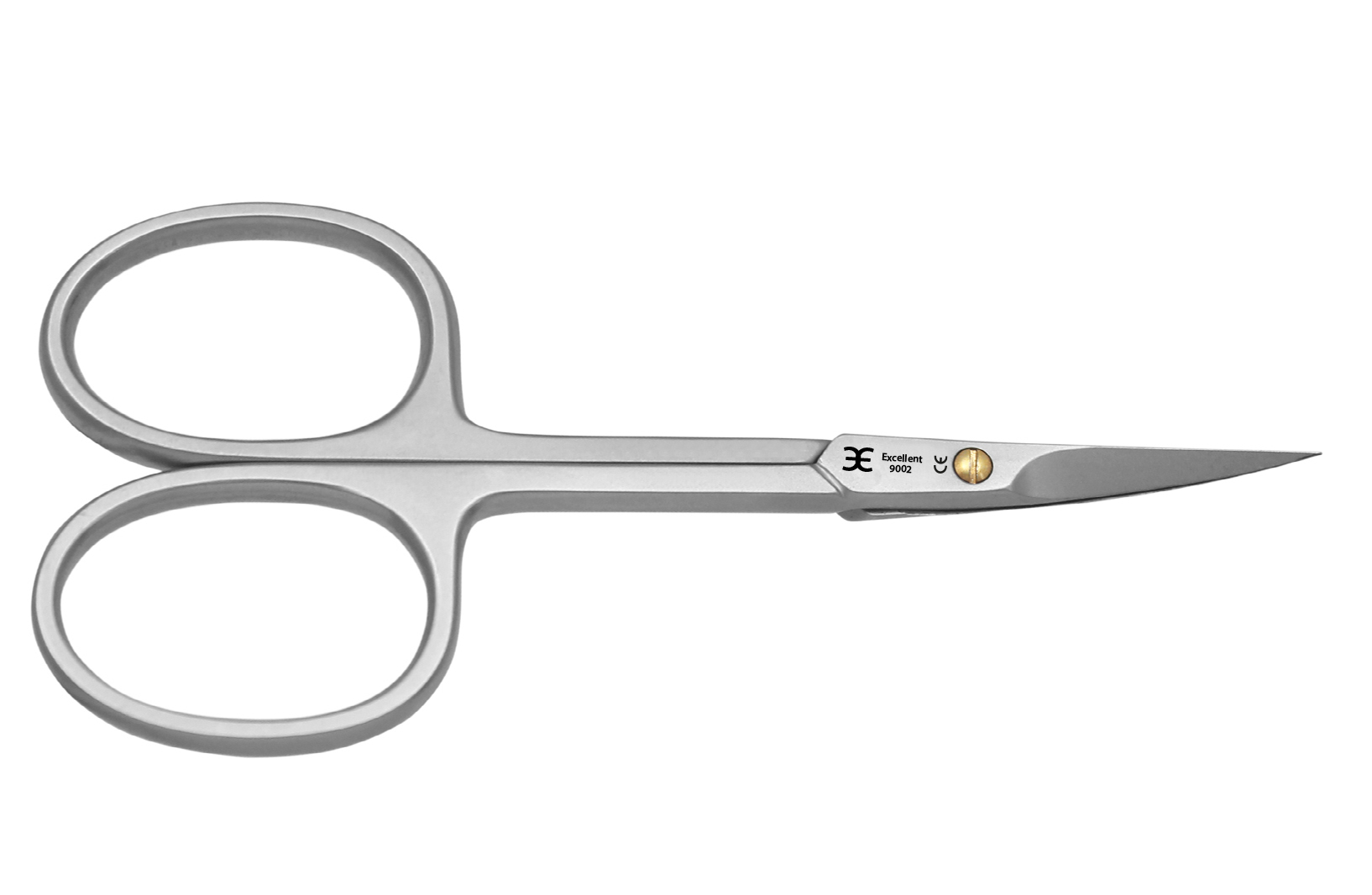 Cuticle scissors Excellent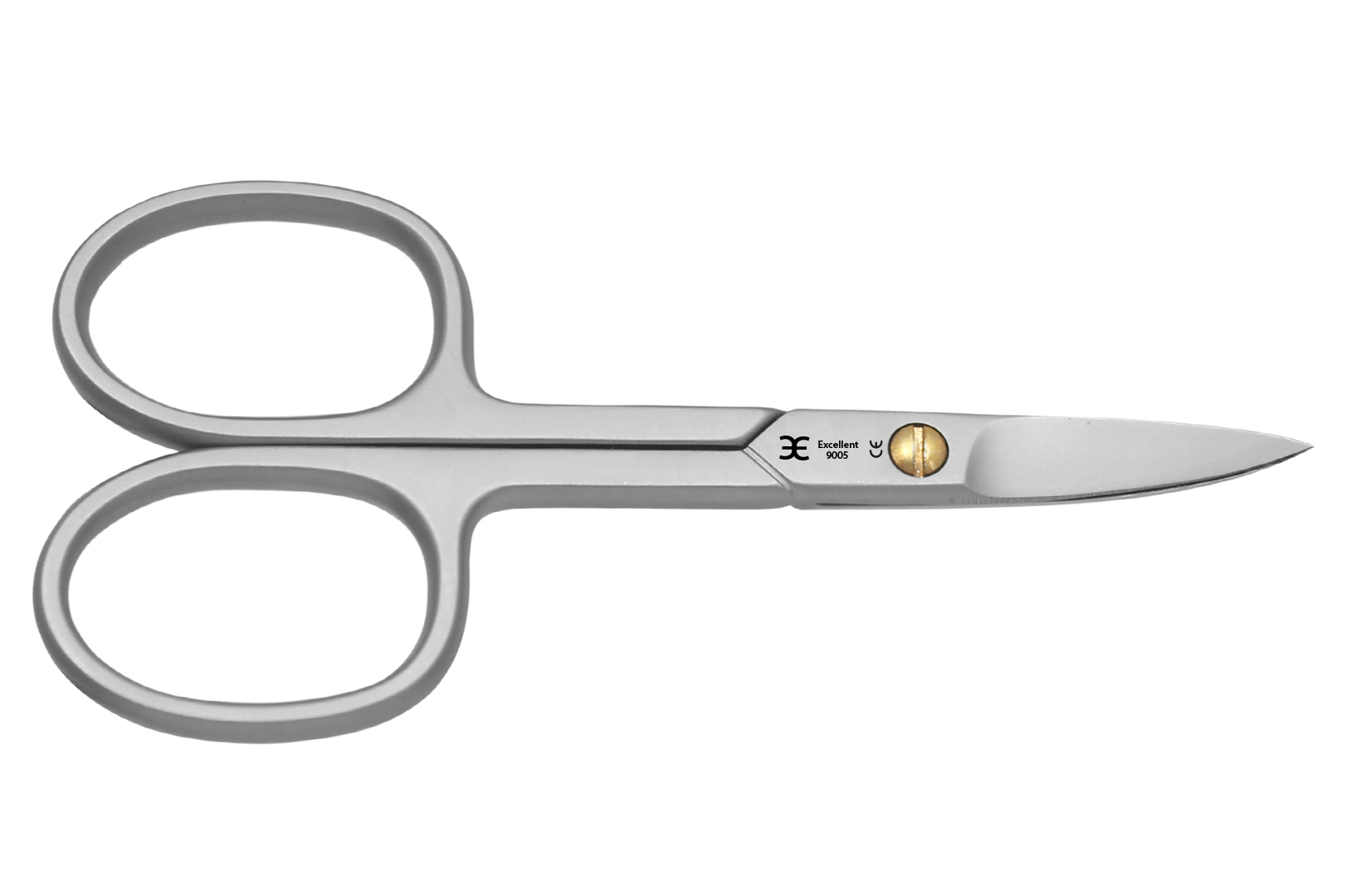 Nail scissors are small, sturdy scissors with a short, mostly curved blade. They are used for trimming and trimming fingernails and toenails.
Excellent offers a wide range of different tweezers for different applications, including splinter tweezers, precision tweezers, laboratory tweezers, tick tweezers, pointed tweezers, manicure tweezers and pedicure tweezers. A selection of tweezers with a straight/curved/pointed shape as well as special magnifying tweezers and light tweezers are also available. All of our tweezers are made of stainless, sterilizable, hardened steel.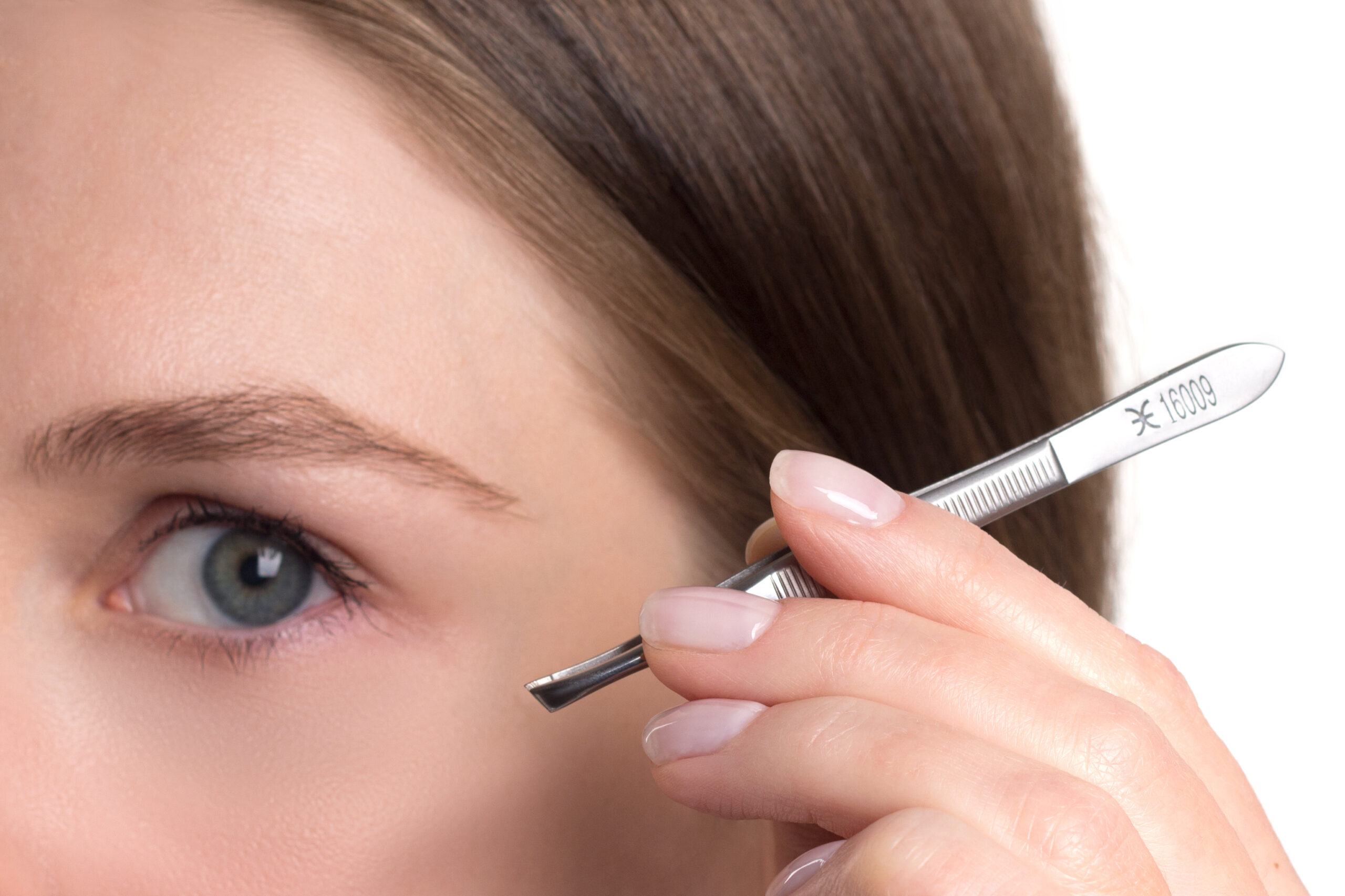 Hair pulling tweezers Excellent
Excellent offers tweezers in various designs. For the use of different hand shapes you can also find tweezers in narrow and wide shapes with us. It is also possible for us to make tweezers for your customers as a special promotional gift with your logo.

Splinter tweezers Excellent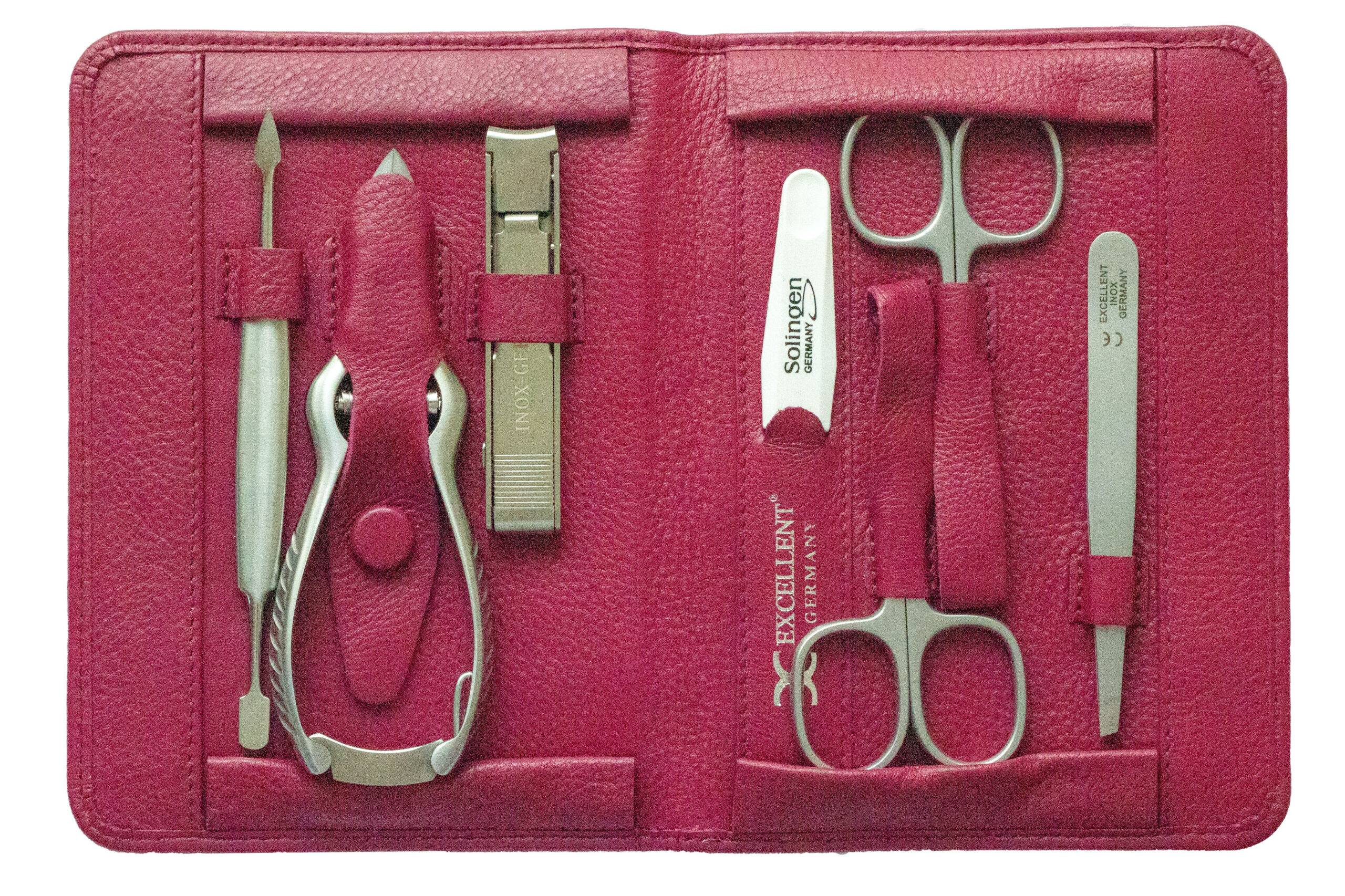 Manicure & Pedicure Case Excellent
Manicure & Pedicure Cases
Manicure & pedicure cases are particularly suitable for traveling or as gifts. Due to the large range, different sizes for different equipment can be offered between leather cases and stainless steel cases. Due to the individual equipment, the customer can decide for himself which instruments are important for his daily foot care and skin care and always want to carry them with him in a classy, chic case.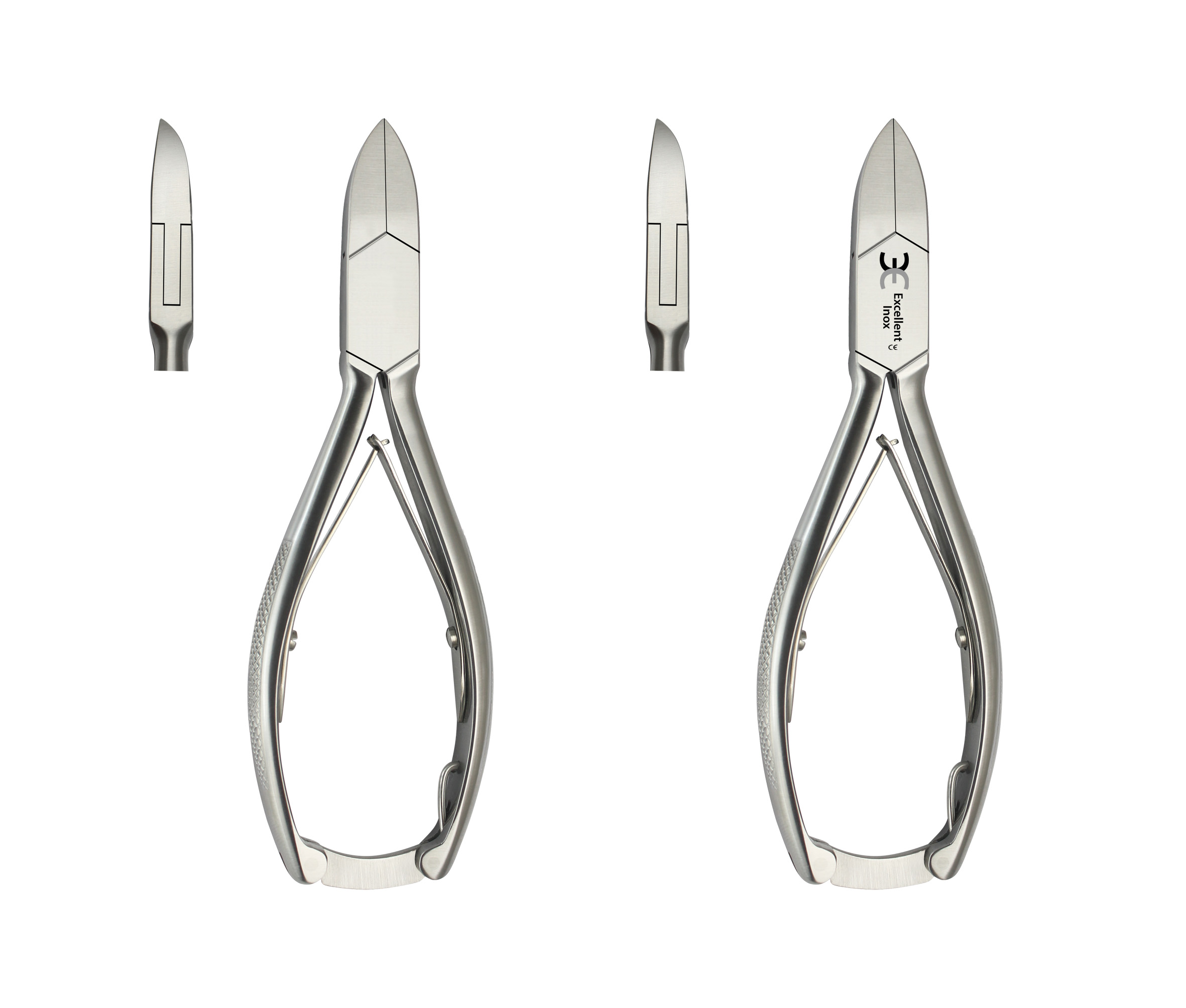 As a manufacturer, we like to respond to the individual wishes of our customers. Our customers can have their own logo engraved on their instruments upon request.
Excellent GmbH
Hildener Strasse 27
42697 Solingen
Germany
Telephone: +49 (0)212 / 2682259
Mobile: +49 (0)178 / 9772668
Fax: +49 (0)212 / 2682261
Email: info@excellent-solingen.de